Christine Feehan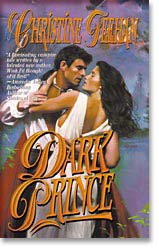 Her first book Dark Prince has propelled Christine Feehan to stardom with vampire and paranormal romance fans alike. Dark, tortured vampire heroes who have no qualms about their way of life have become very popular, and Christine Feehan has shot up quickly with her very first book about the Carpathians.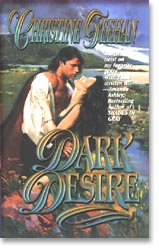 "I live in the beautiful mountains of Lake County, California. I have always loved hiking, camping, rafting and being outdoors. I've also been involved in the martial arts for years—I hold a third-degree black belt, instruct in a Korean karate system, and have taught self-defense. I am happily married to a romantic man who often inspires me with his thoughtfulness. We have a yours, mine, and ours family, claiming eleven children as our own. I have always written books, forcing my ten sisters to read every word, and now my daughters read and help me edit my manuscripts. It is fun to take all the research I have done on wild animals, raptors, vampires, weather, and volcanoes and put it together with romance."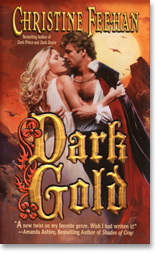 Notice: The sequel to Dark Prince, which is Dark Desire, has been released! It is Jacques' story, set some eighteen years after book one. For more information on this and other books, visit Christine Feehan's webpage. Dark Gold is still slated to come out in April of 2000. Gregori's story, Dark Magic, is set for publication in July of 2000, and Julian's story, Dark Challenge, will be out in October or November 2000.